An Experienced OPER ETF Investment Team
The ClearShares' OPER ETF investment team has multi-market cycle, multi-asset class experience, including alternative investments.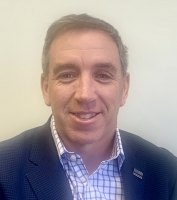 James Fortescue - Portfolio Manager
EXPERIENCE:

Founding Partner, Piton Investment Management
Chief Operating Officer, Annaly Capital Management
Director, RCAP Securities (FINRA Regulated Broker Dealer)
Director, Shannon Funding LLC (Warehouse Lending Company

EDUCATION:

Siena College, B.S. in Finance
New York Institute of Finance, Mortgage Backed Securities Studies

Federal Reserve Bank of New York - Financial Stability Board Panel

US Treasury & Risk Management Association Securities Lending & Borrowing Legal & Regulatory Round Table - Markets Stability Panel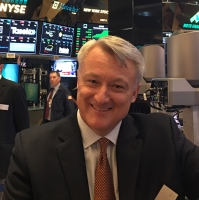 Frank Codey - Portfolio Manager
30+ years experience in the securities industry

EXPERIENCE:

President, Equinox Group Distributors
Chief Operating Officer, Equinox Fund Management
Director of Operations, Funding, & Risk, Braver Stern Securities
Executive Director & Product Manager, Fixed Income Securities Prime Brokerage, JP Morgan.
Senior Managing Director, Bear Stearns & Co. Fixed Income Prime Brokerage, specializing in mortgage and structured products.

EDUCATION:

Boston University, B.S. in Business, Finance concentration

Villanova University, M.S. in Analytics
The Center for Business Analytics, Villanova University - Advisory Council

Accordo Compliance Solutions - Advisory Board
Before investing you should carefully consider the Fund's investment objectives, risks, charges and expenses. This and other information is in the prospectus, a copy of which may be obtained by clicking here. Please read the prospectus carefully before you invest.
Investing involves risk, including the possible loss of principal. Shares of any ETF are bought and sold at market price (not NAV) and may trade at a discount or premium to NAV. Shares are not individually redeemable from the Fund and may be only be acquired or redeemed from the fund in creation units. Brokerage commissions will reduce returns. Additional risks include, but are not limited to investments in debt securities including high yield and mortgage and asset backed securities, foreign and emerging markets securities, REITs, MLPs, small-and mid-cap securities, and investment in other ETFs. The fund invests in other investment companies and bears it proportionate share of fees and expenses of other investment companies. Please refer to the prospectus for additional risks of investing in the fund.

The ClearShares OPER ETF is distributed by Quasar Distributors, LLC. ClearShares, LLC is an independently owned and operated investment advisor.